Happy Canada Day!
The Handcrafted Bath and Body Guild is giving you something to celebrate!
July 1, 2016 ONLY All Casual Crafter Memberships are 50% off!
There's more….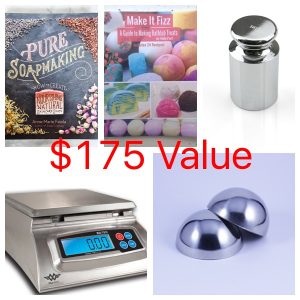 For the entire month of July, purchase a Professional Business Membership, and your name will be entered in a draw for a deluxe prize package containing:
– Two books:
Pure Soapmaking by Anne-Marie Faiola
Make it Fizz: A Guide to Making Bathtub Treats by Holly Port
– A KD 7000 digital scale from Voyageur Soap & Candle Company
– A set of 6 2.4″ stainless steel bath bombs from Xen Bath & Beauty Supplies
– A 100 g calibration weight to keep your scale accurate
TOTAL VALUE $175!!
Save