Newfoundland and Labrador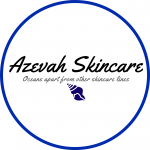 About:
Azevah skincare was started due to personal allergies in our family. As a Registered nurse my goal was to provide the highest quality organic based skincare products at affordable prices.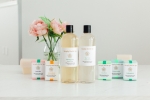 About:
Saraphy Bath & Spa is 100% handmade natural bath & spa products which using 100% natural ingredients to make the products to meet the customers need.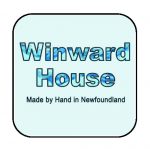 About:
For almost 20 years, Winward House has designed and manufactured cold process soaps, bath salts & bombs, body butters, and ointments using locally grown/produced ingredients. These ingredients include such things as goat's milk (her name is Myrtle), iceberg water, labrador tea, kelp, etc.
Producing skin-nourishing delights using things from our pristine environment while preserving our unique culture helps us achieve our moniker "Made by Hand in Newfoundland".
One of the first members of this Guild (through which we have our professional insurance), and of course registered with Health Canada, our products are available throughout the island and in the Big Land. Recently, we have also expanded to the Maritimes and Alberta as well.