Newfoundland and Labrador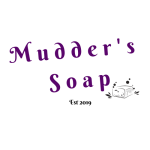 About:
Handmade in St. John's, Newfoundland, in small batches without the use of artificial fragrances, perfumes, and colorants/dyes. I do not add extra chemicals, so my products are additive, preservatie, SLS, phthalates, parabens free. My soaps are made using natural dyes from plants and spices. For scented soaps, the scent come from spices, botanical infusions, and only 100% pure essential oils.
Mudder's Soap supports local buisnesses and orders from Canadian buisnesses when I can't purchase locally. I sell locally at various markets, retail stores, and from my online store. Currently only shipping Canada wide.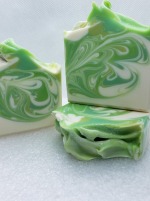 About:
In 2016, I took a short soapmaking course and I was instantly hooked! It's turned into a passion and a part-time business. I love creating new products and combining colours and scents to create handmade soap! It's like baking – without the calories.
All of my soap is cold-processed. This involves a 24-48 hour saponification process before unmolding and cutting the soap. Then soap has to cure for 4 to 6 weeks in order for the water to evaporate. It's a long process but well worth the wait! The longer soap cures, the more long-lasting and gentle it is.