Saskatchewan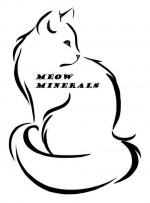 About
Meow Minerals create vegan and cruelty-free mineral makeup and cosmetics with natural ingredients that are good for your skin!
We handcraft our products with love in small batches to ensure they are fresh and of the best quality.
Animal rights are just as important to us at Meow Minerals as is the quality of our products. To help ensure that no animal testing or abuse occurs at any point in our supply chain, we have partnered with Leaping Bunny to certify that all Meow Minerals products are always cruelty-free.
Products:
Eyeshadow
Foundation
Blush
Bronzer
Concealer/Color Corrector
Finishing and Primer Powder
Highlight and Contour Powder
Coming soon!
Whipped Organic Body Butter
Lip Balm
Cream Eyeshadow