About
Hipbees provides nourishing skincare and related products that are thoughtfully crafted with natural ingredients and sustainable practices.
Experience simple daily, self-care routines that make you feel beautiful in your own skin and allow you to show-up as the best version of yourself – every day.
Straight-forward ingredients featuring hemp and honey sourced and crafted in and around St. Albert, Alberta. Packaging is sustainable, reusable glass with bamboo lids, boxes are post-consumer paper and are 100% recyclable with no gloss or plastic. The paper we use is FSC and Rainforest Alliance certified. The ink is vegetable and/or edible, but doesn't taste very good.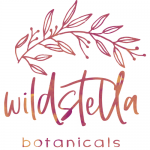 About
Wild Stella Botanicals offers natural skincare products to help hydrate and soothe dry skin. We use nourishing ingredients, like oils, butter, and herbs for your lips, hands, face, and body. Our products are handcrafted in small batches in Edmonton, Alberta, Canada.