Alberta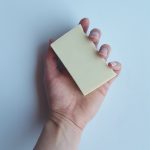 Lilac & Clover is a small soapmaking company focusing on making natural, simple, clean products with plant based ingredients in Calgary, AB. 109 coral reef manor ne
Prohibition Era inspired wet shaving and beard products. We Specialize in our 5 butter shaving soap based on 1920's based cocktail scents check out our website for more info! Unrefined. It's not just our name, it's our philosophy. All-natural, unrefined products that retain all their natural goodness.
GIANTknit throws and accessories, handcrafted soaps and beauty products