Newfoundland and Labrador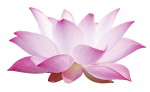 About:
We are located in Northern Alberta, creating handcrafted topical butters, soaps, Bath salts, bath truffles and more. We use Canadian Sativa Seed Oil and best grade essential oils in all our products. Pink Lotus does not use additives or preservatives. We are so fiercely loyal to our beautiful Canada, we only buy ingredients from Canadian companies. Shop our Storefront, we ship Canada Wide!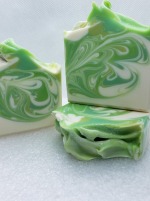 About:
In 2016, I took a short soapmaking course and I was instantly hooked! It's turned into a passion and a part-time business. I love creating new products and combining colours and scents to create handmade soap! It's like baking – without the calories.
All of my soap is cold-processed. This involves a 24-48 hour saponification process before unmolding and cutting the soap. Then soap has to cure for 4 to 6 weeks in order for the water to evaporate. It's a long process but well worth the wait! The longer soap cures, the more long-lasting and gentle it is.