Newfoundland and Labrador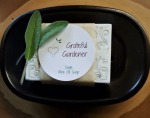 About
I love growing things! I make botanical soaps and bath bags using herbs, flowers and vegetables I grow in my garden near Gwynne Alberta. I am also a retired Medical Laboratory Technologists so the skills required for making soap are a perfect fit for me.
About
My soaps are handmade in Newfoundland, in small batches, without the use of artificial fragrances, perfumes, and colorants/dyes. No added chemicals! SLS, phthalates, parabens free. Skin safe & sustainable.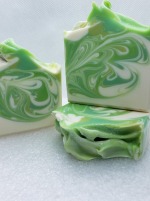 About
In 2016, I took a short soapmaking course and I was instantly hooked! It's turned into a passion and a part-time business. I love creating new products and combining colours and scents to create handmade soap! It's like baking – without the calories.
All of my soap is cold-processed. This involves a 24-48 hour saponification process before unmolding and cutting the soap. Then soap has to cure for 4 to 6 weeks in order for the water to evaporate. It's a long process but well worth the wait! The longer soap cures, the more long-lasting and gentle it is.