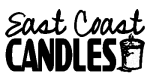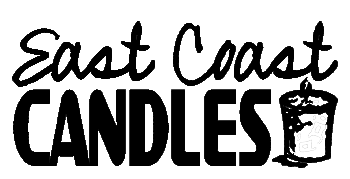 About
East Coast Candles began in 1997 when Ange Fuller started melting down old candles because it seemed a shame to throw away the wax. Of course, she then wanted the candles she was making to smell – because the scent of the store-bought candles never lasted. Step by step she taught herself all about candle making and deciding it was what she wanted to do.
She loved making candles and took the leap to officially register East Coast Candles as a business with the help of her husband, Greg. In the fall of 2015, Tracy Harrity (Ange's sister and former East Coast Candles employee) and her husband, Luther Harrity, took over the family business. Ange has moved on to her passion of baking through Fuller Confections.
Now, 20 years after Ange's first candle experiment, East Coast Candles has taken on a life of its own. A tremendous amount of time has been spent researching and testing to find the best quality products to use in our candles, and we are very pleased to offer several lines of unique and high quality, Canadian made candles.
We pride ourselves on the high quality of our candles, but we also take great pride in the creativity that goes into each one. We purposefully attempt to create candles that are different than those that are commonly available. We carry a large variety of uniquely shaped molds, some of which we have created ourselves. We're constantly adding to the lines that we carry, so check back often to see what's new and interesting.
Thank you for your interest in East Coast Candles, and a special thank you to everyone who has helped make East Coast Candles the great business that it is today.
Street Address
51 Wheeler Road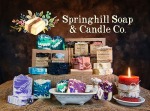 About
I am a maker of handmade soap, candles, wax melts, lotions, and more in Springhill, Nova Scotia. I make soap using the cold process method using all natural ingredients, with the majority being scented with essential oils. I have some products that are also Vegan. I use a coconut-soy wax blend for my candles with hemp or cotton wicks, and scent them with only paraben and phthalate-free fragrance oils. All products are tested before being sold, and the candles have been put through extreme burn tests to ensure safety.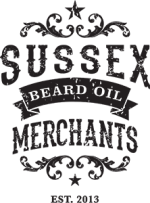 About
The Sussex Beard Oil Merchants brand was distinct and strong from the very start. But, after appearing on CBC's Dragon's Den in Season 10, the brand became even more well known in beard communities across Canada and throughout the United States.
Our brand represents our eclectic customers from all backgrounds. We know Sussex Beard Oil is used by a diverse group of people and we couldn't be more proud. From farmhands to executives and everything in between – our products truly are for everyone.
We believe this so much we wanted to make sure we didn't leave anyone out. So in 2012, we introduced the "If You Must" shaving soap because we know not everyone can (or wants to) grow a beard. Some of our best customers are firefighters, police officers, military, oilfield workers, etc. And we didn't feel right leaving anyone behind because their jobs don't allow facial hair.
Street Address
51 Wheeler Road