British Columbia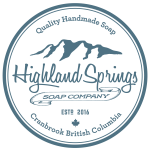 Offering handmade soap and skin care products for men and women. We carry a large selection of handmade soaps, both 100% natural and 98% near natural. We also carry a line of shave soaps, pre-shave oil, post shave balms, as well as shave brushes and razor blades for the gents.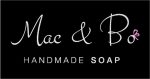 Here at Mac & Bo Soap we only want the best for your skin. We feel you can still have a fun, colourful, and unique soap without losing any of the properties needed for your skin to be clean and nourished properly. We scent our bars with high quality fragrance and essential oils. Goats milk and Vegan options also available. 
We are really excited to share Mac & Bo soap with you, it's something we are very passionate about and know you'll love as much as we do.
We want to work with you! Inquire about wholesale, custom, and soap for special events.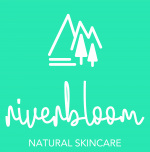 Riverbloom Natural Skincare is a new Canadian owned and operated company. Our goal is to provide high quality natural skincare at affordable prices, allowing everyone to take advantage of the healing power nature has to offer.
All of our products are 100% natural and are produced in small batches to maintain freshness. Each product is carefully crafted by hand using only high quality and mostly organic (whenever available) ingredients.