YYC Beeswax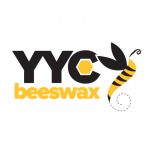 YYC Beeswax is a Calgary-based company offering a range of ready-made small batch beeswax products and educational opportunities. If it can be made from beeswax, we're happy to try it!
Choose from our growing selection of beeswax-based products. Join us for a private or public candle making workshop. Grab some crafting supplies – we have beeswax sheets!
We are happy to accept custom orders for personal, corporate, or special events such as weddings. Our high quality products are carefully hand crafted with locally sourced materials where possible.
Our Mission
To provide high quality products and educational experiences to foster creativity and promote cross-disciplinary education for learners of all ages in a respectful environment while supporting the local community and environment.
Our Core Values
Lifelong Learning and Educating: Striving to improve as an individual and a community while educating others along the way.
Respect: Communicating effectively to deliver consistent high value with consideration for resources.
Family and Community: Strengthening ties at home and in the community to foster teamwork and build a stronger society.