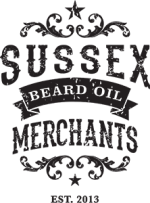 About
The Sussex Beard Oil Merchants brand was distinct and strong from the very start. But, after appearing on CBC's Dragon's Den in Season 10, the brand became even more well known in beard communities across Canada and throughout the United States.
Our brand represents our eclectic customers from all backgrounds. We know Sussex Beard Oil is used by a diverse group of people and we couldn't be more proud. From farmhands to executives and everything in between – our products truly are for everyone.
We believe this so much we wanted to make sure we didn't leave anyone out. So in 2012, we introduced the "If You Must" shaving soap because we know not everyone can (or wants to) grow a beard. Some of our best customers are firefighters, police officers, military, oilfield workers, etc. And we didn't feel right leaving anyone behind because their jobs don't allow facial hair.